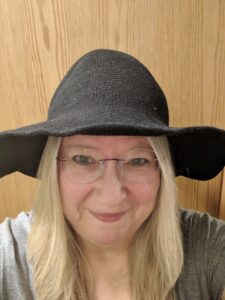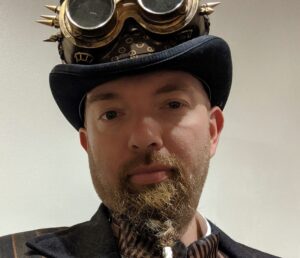 I am Sheree Meier, the founder and co-owner of Reiki Magick (reikimagick.com) with my husband Adam.  Reiki Magick offers a combination of healing energy and spiritual work. I am an energy healer using my skills as a psychic medium, reiki master, and magick user.
I grew up in a psychic household and it was my mother that taught me to read cards.  I have been reading cards for more than 50 years, a Magickal user for 30 years, and became a reiki master teacher 8 years ago. I studied reiki under William Rand and was blessed to have my final reiki attunement within the ring of Stonehenge. Since becoming a Reiki Master/Teacher, I have researched and completed other energy healing classes, to enhance my use of reiki and energy healing.  I have been conducting healing sessions for about 10 years, and teaching reiki for the last 8 years.  I have developed my own brand of reiki called Fire & Light Reiki.
I have been a guest speaker talking about energy and healing energies at several metaphysical/paranormal shows.   I have also been a guest on Schooled Thru Spirit, with DeEtte, to talk about Reiki and several other topics from Tarot to the paranormal.   I was on Schooled Thru Spirit a second time with guest host Charlie as a part of a panel of psychic mediums offering insight on questions asked by the audience.  I was asked back by Charlie on Chat with Charlie as part of a panel of psychic mediums offering insight on questions asked by the audience since the first show was so successful.
I conduct Facebook Lives every Wednesday evening @ 7:00 PM on Reiki Magick – Called "It's a Magickal Life" where I talk about all things Magickal.  All videos are saved and can be viewed on Facebook under Reiki Magick – https://www.facebook.com/reikimagick57
Adam is a fantastic artist! He designs and creates all of the orgonites, especially the 16 oz. stainless steel orgonite beer mugs.  Our biggest seller is the dice mug, where in the bottom of the mug is a completely randomizable mini D20 role playing set. He is always creating and refining his craft to improve existing product line. Adam also finds new and exciting products to bring to our shows and our online store Dicemugs.com.  In addition, he is also a reiki practitioner and helps me with reiki sessions.
Adam and I live along the North Shore in Duluth, MN along Lake Superior.  This is our safe haven as the lake has many healing effects.  We travel for most of the spring, summer, and fall selling our services and wares in a variety of events.